Description
SIMPLY FIT TWISTING BALANCE BOARD
The Simply Fit Twisting Balance Board is a fun and effective way to exercise and tone your entire body, while increasing your balance and coordination.  It's a great way to get in shape while toning your entire body at home or away. This board will get your heart pumping while giving you an effective full body workout.  It's easy to adjust the level of intensity so you can start off slow if needed and build up over time as your fitness improves.
With its sleek design, the twisting motion works every part of your core from your shoulders and chest to your pelvis and legs. You'll also tone your arms and burn calories while improving your balance and coordination.
It is a breakthrough workout device that combines a number of exercises to tone your entire body. Whether you're looking to tone your lower body, tone your abs, or lose weight, this exercise board allows you to do it all in a fun and unique way.
If you want an affordable way to tone your whole body without having to go too far from home then look no further than our Simply Fit Twisting Balance Board! Get in shape and improve your strength and fitness level today!


Benefits:
Exercise thighs and buttocks
Exercise chest and arms
Full body workout
Tone the entire core
Body building
Target abdominal section - muffin tops
Burn body fat
Improve coordination and balance 
Features:
Available in 4 colours - Purple, Orange, Green and Blue
Size: 60*25*0.8cm or  24*10*0.3 Inch
Supports up to 400 lbs body weight
Easy to use
Push-up facility
Light weight 
Portable
Can be stored in backpack or suitcase when out and about
Anti-slip feature
Durable and strong
Suitable for Indoor and Outdoor
Package includes:

1 Simply Fit Twisting Balance Board of your choice
HOW DOES IT WORK?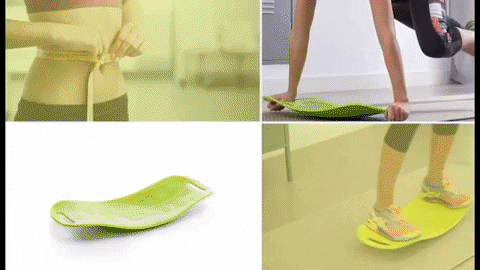 Payment & Security
Your payment information is processed securely. We do not store credit card details nor have access to your credit card information.